Harvesting carrots, summer dog and cat pests, easy peach strudel
This is an archived issue of our Almanac.com Companion email newsletter.
Daily Newsletter for Tuesday, August 6, 2019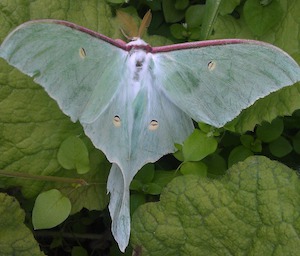 Adrift in the liberating, late light
of August, delicate, frivolous,
they make their way to my front porch
and flutter near the glassed-in bulb,
translucent as a thought suddenly
wondered aloud, illumining the air
that's thick with honeysuckle and dusk.
–Jennifer O'Grady (b. 1963)
2020 Old Farmer's Almanac Online Edition
Detailed weather forecasts for the entire U.S., gardening and growing, food and recipes, astronomy, tides, home remedies, trends, handy tips, history, plus lots of humor—what's not to like?
A special website makes reading our Online Edition as easy as flipping the pages of a book. Features enlargeable type, zoom, search, printing pages, or saving as a PDF file to your device. It's the Almanac always at your fingertips. Plus, pay no shipping charges either!  
Which Thickening Starch?
Cornstarch, Arrowroot, & Starches: What's the Difference?
Summer's extreme heat may take the starch right out of you. But it's the time of year to reach for one of the common cooking starches—cornstarch, arrowroot, tapioca, or potato starch—to thicken your berry pies, crisps and cobblers, garden-vegetable stir fries, and other foods. Why might you choose to use one kind of starch over the other?
Dog and Cat Pests
Summer Pests That Affect Dogs and Cats
The family dogs and cats seem to enjoy the outdoors as much as we do. But the warm months bring special challenges to pet owners—fleas, ticks, skunk encounters, and more! Here are some common summer pest problems—from ticks to fleas—and solutions.