Root cellars, Mercury tonight!, Jupiter-Moon pairing, National S'mores Day
This is an archived issue of our Almanac.com Companion email newsletter.
Daily Newsletter for Friday, August 9, 2019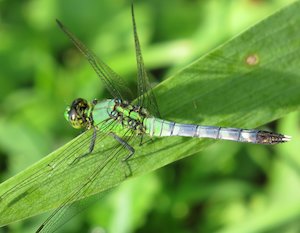 When high the sun in noonday glory rides,
Where willows keep the lake's green margin cool,
The speckled trout amid their shadow hides,
And dragonflies haunt every shaded pool.
–Thomas S. Collier (1842–93)
About Root Cellars
Root Cellars: Types and Storage Tips
Before refrigeration, an underground root cellar was an essential way to store carrots, turnips, beets, parsnips, potatoes, and other root vegetables. Today, root cellars have made a comeback to keep food from freezing during the winter and keep food cool during the summer to...
Feeding Plants for Free
Feed Your Plants for Free
How and what you feed your plants with is important, especially if you garden organically. Many of us will prefer to avoid using commercial non-organic fertilizers, and opt for organic ones, and fortunately there is a way of making your own organic fertilizers for free. We'll take you through the...
2020 Old Farmer's Almanac Online Edition
Detailed weather forecasts for the entire U.S., gardening and growing, food and recipes, astronomy, tides, home remedies, trends, handy tips, history, plus lots of humor—what's not to like?
A special website makes reading our Online Edition as easy as flipping the pages of a book. Features enlargeable type, zoom, search, printing pages, or saving as a PDF file to your device. It's the Almanac always at your fingertips. Plus, pay no shipping charges either!  
Rare Chance to See Mercury
Sky Map: August 2019
Spot the elusive planet Mercury in the east before sunrise! It's a rare opportunity to get a glimpse of the Sun's innermost planet. Here's more viewing information and our complimentary, printable August Sky Map to help you navigate easily. 
The 2020 Old Farmer's Almanac Engagement Calendar
A highly useful daily planner full of humor and useful advice. It's an indispensable tool for managing your life and keeping yourself organized. Includes plenty of room for jotting down appointments and notes.