Root cellars, Mercury tonight!, Jupiter-Moon pairing, National S'mores Day
This is an archived issue of our Almanac.com Companion email newsletter.
Daily Newsletter for Friday, August 9, 2019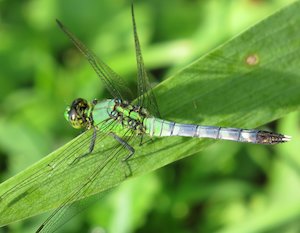 When high the sun in noonday glory rides,
Where willows keep the lake's green margin cool,
The speckled trout amid their shadow hides,
And dragonflies haunt every shaded pool.
–Thomas S. Collier (1842–93)
Friday, August 9, 2019
221st day of the year


Gillian Anderson (actress) was born on this day in 1968.
Frank Gifford (NFL Hall of Fame football player) died on this day in 2015.