Root cellars, Mercury tonight!, Jupiter-Moon pairing, National S'mores Day
This is an archived issue of our Almanac.com Companion email newsletter.
Daily Newsletter for Friday, August 9, 2019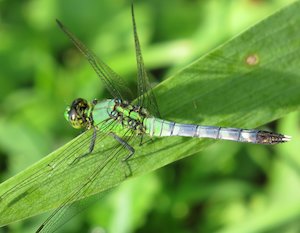 When high the sun in noonday glory rides,
Where willows keep the lake's green margin cool,
The speckled trout amid their shadow hides,
And dragonflies haunt every shaded pool.
–Thomas S. Collier (1842–93)
About Root Cellars
Root Cellars: Types and Storage Tips
Before refrigeration, an underground root cellar was an essential way to store carrots, turnips, beets, parsnips, potatoes, and other root vegetables. Today, root cellars have made a comeback to keep food from freezing during the winter and keep food cool during the summer to prevent spoilage.
Feeding Plants for Free
Feeding Your Plants for Free
There are many commercial products available to feed your plants with, but you can't beat making your own organic fertilizer at home—and for free.
The 2020 Old Farmer's Almanac
Detailed weather forecasts for the entire U.S., gardening and growing, food and recipes, astronomy, tides, home remedies, trends, handy tips, history, plus lots of humor—what's not to like?  
Rare Chance to See Mercury
Sky Map: August 2019
Spot the elusive planet Mercury in the east before sunrise! It's a rare opportunity to get a glimpse of the Sun's innermost planet. Here's more viewing information and our complimentary, printable August Sky Map to help you navigate easily. 
The 2020 Old Farmer's Almanac Engagement Calendar
A highly useful daily planner full of humor and useful advice. It's an indispensable tool for managing your life and keeping yourself organized. Includes plenty of room for jotting down appointments and notes.  
Moon + Jupiter Pairing Tonight
Night Sky for August 2019
Welcome to the Sky Watch for August 2019. Bright Jupiter and Saturn are wonderfully positioned this month. See more highlights of the night sky by Almanac astronomer Bob Berman.
National S'mores Day
Homemade Graham Crackers and S'mores
Did you know National S'more is August 10? Neither did we. But we're always up for this classic campfire treat and we have a homemade graham cracker recipe—plus, some creative s'mores combinations!