Perseid Meteor Shower peaks, dahlias, freezing peppers
This is an archived issue of our Almanac.com Companion email newsletter.
Daily Newsletter for Monday, August 12, 2019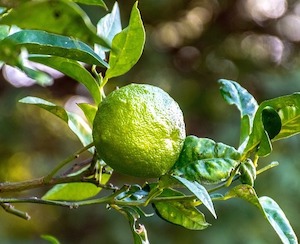 Ah in the thunder air how still the trees are!
And the lime-tree, lovely and tall,
every leaf silent hardly looses even a last breath of perfume.
–D.H. Lawrence (1885–1930)
Perseids Peak
Perseid Meteor Shower
The annual Perseid meteor shower, which peaks August 12 to 13, is one of the greatest meteor shower events of the year. Find out when to watch for the 2020 Perseid Meteor Shower!
Caring for Dahlias
Dahlias
Grow dahlias for gorgeous, colorful flowers that bloom from midsummer through autumn, when many plants are past their best! The tubers are planted in the ground in late spring. In colder zones, you do need to dig up and store the tubers in the fall if you wish to grow them as perennials (or, treat as annuals). Here's how to plant, grow, and store dahlias.
The 2020 Old Farmer's Almanac
Detailed weather forecasts for the entire U.S., gardening and growing, food and recipes, astronomy, tides, home remedies, trends, handy tips, history, plus lots of humor—what's not to like?  
The 2020 Old Farmer's Almanac Engagement Calendar
A highly useful daily planner full of humor and useful advice. It's an indispensable tool for managing your life and keeping yourself organized. Includes plenty of room for jotting down appointments and notes.  
How to Freeze Peppers
Freezing Peppers
Peppers are such a lovely fruit. They come in many different colors, sizes, and degrees of heat. Plus, they're easy to freeze to use all winter. See how.
Beekeeping Getting Started
Beekeeping 101: Planning for Honey Bees
If you've decided to move forward with raising bees, let's get down to business: Learn your beekeeping rules and regulations, choose the right location for your hives, and make sure you have the right habitat.  Here are answers to your practical questions.