Shasta daisies, Virgo babies, age-old weather lore
This is an archived issue of our Almanac.com Companion email newsletter.
Daily Newsletter for Monday, August 26, 2019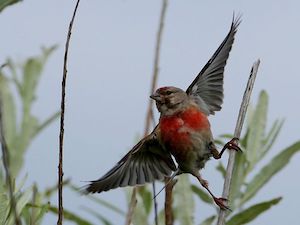 Upon this leafy bush
With thorns and roses in it,
Flutters a thing of light,
A twittering linnet.
–Walter de la Mare (1873–1956)
Growing Shasta Daisies
Shasta Daisies
The cheerful Shasta daisy is a classic perennial. It looks similar to the familiar roadside daisy, but has larger and more robust blooms. Here's how to grow Shasta daisies in your garden!
Happy Birthday, Virgo!
Virgo Zodiac Sign
Happy birthday, Virgo! The Zodiac Sign for Virgo (August 23 to September 22, 2019) is represented by the symbol of a Virgin or Maiden carrying a shaft of wheat, symbolizing modesty and humanity.
Italian-Style Pasta Salad
Italian-Style Pasta Salad
We love this refreshingly different Italian-Style Pasta Salad made with spaghetti instead of the usual elbows or twists.
The 2020 Old Farmer's Almanac Engagement Calendar
A highly useful daily planner full of humor and useful advice. It's an indispensable tool for managing your life and keeping yourself organized. Includes plenty of room for jotting down appointments and notes.