2020 winter forecast is here! the "hole" story, your inspiring words
This is an archived issue of our Almanac.com Companion email newsletter.
Daily Newsletter for Wednesday, August 28, 2019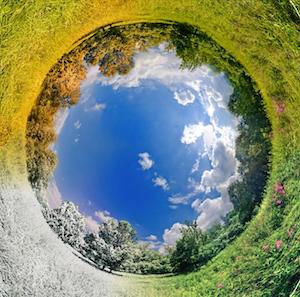 While the bright radiant sun in center glows,
The earth in annual motion round it goes;
At the same time on its own axis reels,
And gives us change of seasons as it wheels.
—The 1793 Old Farmer's Almanac
How the Almanac Predicts
How The Old Farmer's Almanac Predicts The Weather
Every year, folks ask us … "How does The Old Farmer's Almanac predict the weather?" As America's oldest weather forecaster, we specialize in predicting long-range weather, using a unique, age-old formula that's traditionally 80% accurate. 
New Forecasting Models
Weather Computers, the Moon Landing, and Your Microwave
Weather forecasting has come a long way in the past century! Almanac meteorologist Michael Steinberg walks us through his own experiences with forecasting, and introduces the National Weather Service's latest forecasting system.
The "Hole" Story
Why Is There a Hole in The Old Farmer's Almanac?
Why do we punch a hole in the corner of The Old Farmer's Almanac? When did it start? And what do we do with the punched-out holes? These are deep questions. Almanac editor Heidi Stonehill gives us the "hole" story!
In Your Words
What the Almanac Means to You
"What Does the Almanac Mean to You?" This is a question we ask every year to you, our loyal readers. Your answers are as delightful and inspiring to read as the pages of any book—and filled with age-old wisdom and humor. Enjoy … and please add your own comment if you haven't already!
The 2020 Old Farmer's Almanac Engagement Calendar
A highly useful daily planner full of humor and useful advice. It's an indispensable tool for managing your life and keeping yourself organized. Includes plenty of room for jotting down appointments and notes.