Hurricane preparedness, lily flower care, sauerkraut
This is an archived issue of our Almanac.com Companion email newsletter.
Daily Newsletter for Friday, August 30, 2019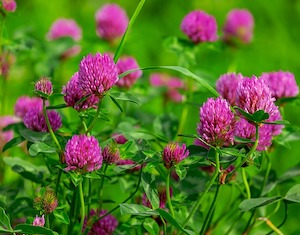 Small summer insects chirp amid the blades
That rattle with a sharp metallic sound,
And clover, like a group of modest maids,
Empurples yonder patch of meadow ground.
–James Berry Bensel (1856–86)
Hurricane Preparedness
How to Survive a Hurricane: Hurricane Safety Tips
What to do if a hurricane is forecasted? Don't panic. All in one checklist, here is what to do before, during, and after a hurricane. If you live in a susceptible area, it's especially important that you take precautions on how to survive a hurricane with these safety guidelines.
Hurricane Forecast
2020 Hurricane Season Forecast
Hurricane season 2020 officially began on June 1. See this year's hurricane forecast—including expected number of storms and how many storms are predicted to make landfall. Also, find your common questions and answers about Earth's most violent storms!
Everyone Loves Lilies
Lilies
Everyone loves lilies. With large, showy blooms, lilies add striking elegance to the yard and garden from early to midsummer. Grown from bulbs, lilies are perennial flowers that will return year after year and require minimal care, provided that you plant them in the right place. 
Snake Plant Care
Snake Plants
Snake plants, also known as Mother-in-Law's Tongue and Sansevieria, are one of the easiest houseplants to take care of. This succulent plant is very forgiving and perfect for beginners. Here's how to care for a snake plant in your home! 
Homemade Sauerkraut
How to Make Sauerkraut
Store-bought sauerkraut can't compete with the homemade stuff. Follow our sauerkraut recipe to learn how to make sauerkraut of your own!
The 2020 Old Farmer's Almanac Engagement Calendar
A highly useful daily planner full of humor and useful advice. It's an indispensable tool for managing your life and keeping yourself organized. Includes plenty of room for jotting down appointments and notes.