What's up in September, fall forecast, birthstone and birth flowers
This is an archived issue of our Almanac.com Companion email newsletter.
Daily Newsletter for Sunday, September 1, 2019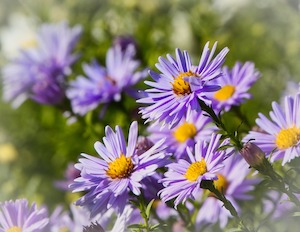 There are flowers enough in the summertime,
More flowers than I can remember—
But none with the purple, gold, and red
That dye the flowers of September!
–Mary Howitt (1799–1888)
Crossbody Purses for Cell Phones by Chala
Top-seller! Available in different nature-inspired designs! Perfect size for carrying most cell phones, cash, ID, and a few credit cards. Very nicely made and features adjustable straps.