What's up in September, fall forecast, birthstone and birth flowers
This is an archived issue of our Almanac.com Companion email newsletter.
Daily Newsletter for Sunday, September 1, 2019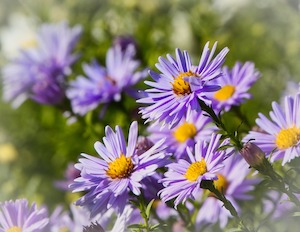 There are flowers enough in the summertime,
More flowers than I can remember—
But none with the purple, gold, and red
That dye the flowers of September!
–Mary Howitt (1799–1888)
Birthstone for September
September Birthstone: Color and Meaning
The September birthstone, the sapphire, was once thought to guard against evil and poisoning. It was believed that a venomous snake would die if placed in a vessel made of sapphire.
Flowers for September
September Birth Flowers
In the late summer, as the air cools, there are still many beautiful flowers to enjoy and give. Learn about the two September birth flowers.
2019 Fall Forecast
2019 Fall Weather Forecast
Our 2019 Fall Forecast is updated to cover both the first half of autumn as well as the second half, compliments of the just-released Old Farmer's Almanac. We predict it will cool down for much of North America but not for everyone. Take a peek at the fall forecast.
Crossbody Purses for Cell Phones by Chala
Top-seller! Available in different nature-inspired designs! Perfect size for carrying most cell phones, cash, ID, and a few credit cards. Very nicely made and features adjustable straps.
How to Convert Temperature
Temperature Conversion: Celsius to Fahrenheit
Looking to change Fahrenheit to Celsius or Celsius to Fahrenheit? Use our simple Celsius to Fahrenheit Temperature Converter, our temperature conversion charts, or calculate C to F or F to C yourself using the conversion formulas.