Morning glories, wedding weather, find your Moon phase
This is an archived issue of our Almanac.com Companion email newsletter.
Daily Newsletter for Tuesday, September 3, 2019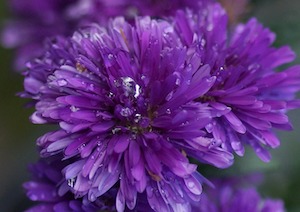 O sweet September rain!
I hear it fall upon the garden beds,
Freshening the blossoms which begin to wane.
–Mortimer Collins (1827–76)
Morning Glories
Morning Glories
Morning glories are annual climbers with slender stems, heart-shaped leaves, and trumpet-shaped flowers of pink, purple-blue, magenta, or white. They have beautifully-shaped blooms that unfurl in the sun and romantic tendrils that lend old-fashioned charm.
SPONSORED
Looking for American-Made Gifts?
Look no more, North Country Wind Bells® has been creating quality made wind bells in the state of Maine since 1975. With 6 collections, 64 melodies and over 100 personalizing options, you can find that perfect American Made gift.
Silverfish
Silverfish
Half-eaten pages in your books? Chewed-through boxes in your pantry? These are signs of a silverfish infestation. Here's how to identify, get rid of, and prevent silverfishinfestations in the home.
Wedding or Event Weather
Wedding Weather
Wondering what the weather will be like for your wedding day (or any event day)? See our weather prediction tools—plus, learn all about wedding traditions and old-fashioned customs!
Support Your Local Farmers Tote Bag
This sturdy cotton canvas bag features The Old Farmer's Almanac 1792 logo on one side and the message "Support Your Local Farmers" on the other. Made in the USA. 
Find Your Moon Phase
Moon Calendar
Complete Moon phase calendar, showing Moon's age, percentage illumination, and major Moon phases for every day.
Chicken Tostadas
Chicken Salad on Tostadas
Tex-Mex flavors dominate in this quick and zesty Chicken Salad on Tostadas recipe. It's an easy meal when you don't want to spend too much time in the kitchen.