See the Moon and Jupiter, 10 fall cleanup tips, zoom into the Milky Way
This is an archived issue of our Almanac.com Companion email newsletter.
Daily Newsletter for Thursday, September 5, 2019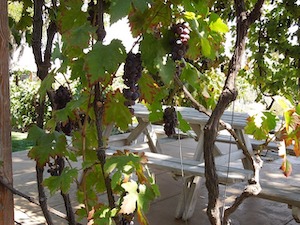 Give me the splendid silent sun with all his beams full-dazzling,
Give me juicy autumnal fruit ripe and red from the orchard,
Give me a field where the unmowed grass grows,
Give me an arbor, give me the trellised grape.
–Walt Whitman (1919–92)
Thursday, September 5, 2019
248th day of the year
Freddie Mercury (singer) was born on this day in 1946.
Leo Penn (director) died on this day in 1998.