Best fall flowers, caterpillars in the garden, apple recipes
This is an archived issue of our Almanac.com Companion email newsletter.
Daily Newsletter for Tuesday, September 10, 2019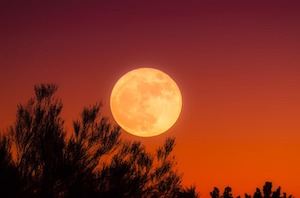 The mellow moon, the changing leaves,
The earlier setting sun,
Proclaim at last, my merry boys,
The harvest-time begun.
–Charles G. Eastman (1816–60)
Best Fall Flowers
The Best Fall Flowers for Your Garden
Summer's end does not mean the flower blooms have to end! Here are some of our favorite fall-blooming flowers that brighten up our autumn landscape—including annuals, perennials, and shrubs. Why not enjoy colorful blooms and foliage for even longer!
SPONSORED
Indoor Grilling?
Yes, if it's a Kenyon Electric Grill. Perfectly sized for family grilling and heats to 550˚F in 5 minutes! Serves up delicious flavor with no flare.
Shrubs for Fall Planting
Best Shrubs for Fall Planting
The gardening season is winding down. Last call for filling in those bare spots in your landscaping with a shrub or two.
Hungry, Hungry Caterpillars
Identifying Caterpillars in My Garden
As summer winds down the populations of caterpillars seems to be on the rise. Some are the larva of butterflies but most are moths. Let's take a closer look and meet some interesting caterpillars in the garden.
The 2020 Old Farmer's Almanac Engagement Calendar
A highly useful daily planner full of humor and useful advice. It's an indispensable tool for managing your life and keeping yourself organized. Includes plenty of room for jotting down appointments and notes.
Favorite Apple Recipes
Apple Recipes: Our Favorites for Fall
Enjoy some of our favorite apple recipes, including a delicious apple pie recipe, apple butter, apple puffed pancakes, apples and pork, and more.
Plants for People With Allergies
Worst and Best Plants for People With Allergies
Got allergies? It helps to know which are the best plants and worst plants for allergies—plus, here are six smart practices to cut down on allergic reactions.