Best apples for baking and cooking, 2019 fall foliage map, braiding onions
This is an archived issue of our Almanac.com Companion email newsletter.
Daily Newsletter for Sunday, September 15, 2019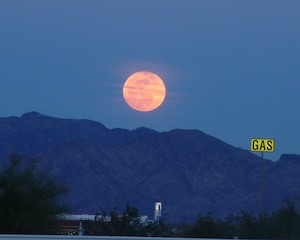 When the air is white with the down o' the thistle,
And the sky is red with the Harvest Moon.
–Richard Watson Gilder (1844–1909)
Sunday, September 15, 2019
258th day of the year
Dan Marino (football player) was born on this day in 1961.
Johnny Ramone (guitarist and co-founder of The Ramones) died on this day in 2004.