Crocuses, peak foliage forecast, extra-bright northern lights
This is an archived issue of our Almanac.com Companion email newsletter.
Daily Newsletter for Tuesday, September 24, 2019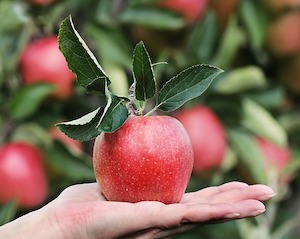 The beech is dipped in wine; the shower
Is burnished; on the swinging flower
The latest bee doth sit.
The low sun stares through dust of gold.
And o'er the darkened heath and wold
The large ghost-moth doth flit.
In every orchard Autumn stands,
With apples in his golden hands.
–Alexander Smith (1829–67)
Tuesday, September 24, 2019
267th day of the year
Nia Vardalos (actress) was born on this day in 1962.
Mike Webster (football player) died on this day in 2002.