Get rid of pantry moths, fall allergy relief, chicken and dumplings
This is an archived issue of our Almanac.com Companion email newsletter.
Daily Newsletter for Tuesday, October 15, 2019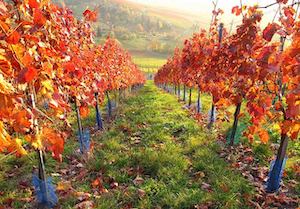 Of autumn's wine, now drink your fill;
The frost's on the pumpkin, and snow's on the hill.
–The Old Farmer's Almanac, 1993
Tuesday, October 15, 2019
288th day of the year
Emeril Lagasse (chef) was born on this day in 1959.
Dorcus Reilly (home economist) died on this day in 2018.