Protecting strawberries, when does the time change?, harvest soup
This is an archived issue of our Almanac.com Companion email newsletter.
Daily Newsletter for Tuesday, October 22, 2019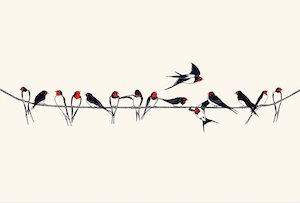 On random wires the rows of summer swallows
Wait for their liftoff. They will soon be gone
Before All Saints' and before All Hallows'
The changing time when we are most alone.
–May Sarton (1912–95)
Tuesday, October 22, 2019
295th day of the year
Brian Boitano (figure skater) was born on this day in 1963.
Soupy Sales (American comedian, actor, radio-TV personality and host, and jazz aficionado) died on this day in 2009.