DST debate, 5 tips to help your body adjust, mulching guide
This is an archived issue of our Almanac.com Companion email newsletter.
Daily Newsletter for Sunday, November 3, 2019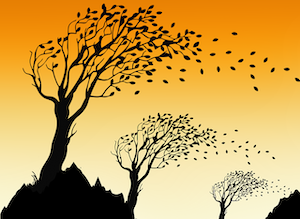 Dull November brings the blast,
Then the leaves are whirling fast.
–Sara Coleridge (1802–52)
Sunday, November 3, 2019
307th day of the year
Charles Kiraly (volleyball champion) was born on this day in 1960.
Tom Magliozzi (co-host of Car Talk NPR national radio program, run with his brother Ray) died on this day in 2014.