Peace lilies, morning glory muffins, roasted autumn veggies
This is an archived issue of our Almanac.com Companion email newsletter.
Daily Newsletter for Thursday, November 7, 2019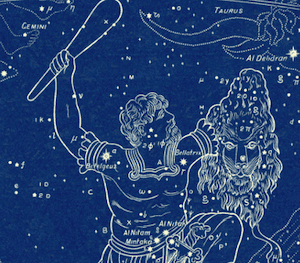 "What do you hunt, Orion,
This starry night?"
"The Ram, the Bull and the Lion,
And the Great Bear," says Orion.
–Robert Graves (1895–1985)
Thursday, November 7, 2019
311th day of the year
Christopher Knight (actor) was born on this day in 1957.
Roy Halladay (baseball player) died on this day in 2017.