Using a meat thermometer, how to peel a chestnut, homemade bathroom cleaners
This is an archived issue of our Almanac.com Companion email newsletter.
Daily Newsletter for Monday, November 25, 2019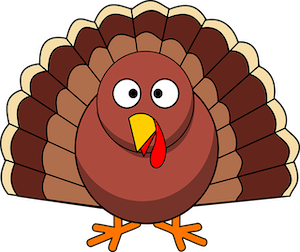 Radical historians now tell the story of Thanksgiving from the point of view of the turkey.
–Mason Cooley, U.S. aphorist (1927–2002)
Monday, November 25, 2019
329th day of the year
John F. Kennedy, Jr. (son of President John F. Kennedy and First Lady Jacqueline Kennedy) was born on this day in 1960.
Rance Howard (actor) died on this day in 2017.