Top 2020 astronomy events!, January flowers, keeping resolutions
This is an archived issue of our Almanac.com Companion email newsletter.
Daily Newsletter for Thursday, January 2, 2020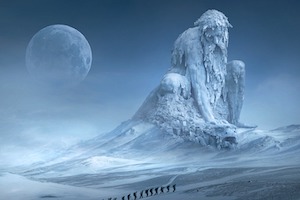 January is here,
With eyes that keenly glow—
A frost-mailed warrior striding
A shadowy steed of snow.
–Edgar Fawcett (1847–1904)
Thursday, January 2, 2020
2nd day of the year
Cuba Gooding Jr. (actor) was born on this day in 1968.
Pete Postlethwaite (actor) died on this day in 2011.