MLK Day, Vermont farm sandwich, how to live a longer life
This is an archived issue of our Almanac.com Companion email newsletter.
Daily Newsletter for Monday, January 20, 2020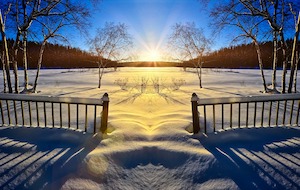 Peace is not merely a distant goal that we seek,
but a means by which we arrive at that goal.
–Martin Luther King Jr. (1929–68)
Monday, January 20, 2020
20th day of the year
Rainn Wilson (actor) was born on this day in 1968.
Naomi Parker Fraley (inspiration for the 1943 "We Can Do It!" Westinghouse poster) died on this day in 2018.