What is gardening by the Moon?, Christine's garden, German pancakes
This is an archived issue of our Almanac.com Companion email newsletter.
Daily Newsletter for Sunday, February 9, 2020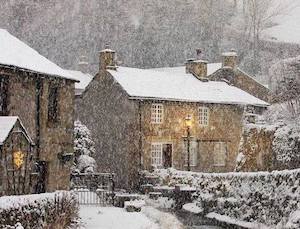 On the wind in February
Snowflakes float still,
Half inclined to turn to rain,
Nipping, dripping, chill.
–Christina Georgina Rossetti (1830–94)
Sunday, February 9, 2020
40th day of the year
Travis Tritt (country music singer) was born on this day in 1963.
Walter Fredrick Morrison (inventor of the Frisbee) died on this day in 2010.