Cantaloupes, witch hazel remedies, tick season, moonbows
This is an archived issue of our Almanac.com Companion email newsletter.
Daily Newsletter for Saturday, July 11, 2020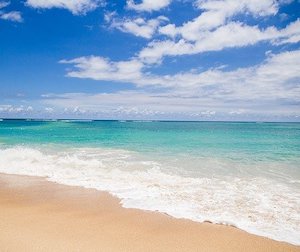 O summer day beside the joyous sea!
O summer day so wonderful and white,
So full of gladness, and so full of pain!
Forever and forever shalt thou be--
To some the gravestone of a dead delight,
To some the landmark of a new domain."
–Henry Wadsworth Longfellow (1807–82)
ADVERTISEMENT
Can you help us?
As an Old Farmer's Almanac enthusiast, we'd like your opinion on a new book concept. Our recently released Vegetable Gardener's Handbook has become a bestseller. (If you're not familiar with it, "see inside" here).
We are considering the following two ideas for a companion publication that would have a similar look and feel, and we'd like to know what you think. Please click on the subject that appeals to you more:
If neither, what gardening topic appeals to you? Let us know.
Thank you! We appreciate your time and value your loyalty to the Almanac!