In January of 2018, there are two full Moons. The first full Moon of the year (January 1) is called the Wolf Moon. The second full Moon (January 31) has no given name, which makes it a Blue Moon. In addition, there will be a total lunar eclipse on the 31st!  See more information and viewing tips.
January Full Moons
January 2018 is an unusual month.
There are two full Moons. 
Traditionally, the first full Moon of the year is the Wolf Moon. This falls on the night between 1 and 2 January 2018. 
A second full Moon (a Blue Moon) rises on the 31st, and brings the year's only eclipse for North America just before dawn. Its total phase can be seen from west of the Mississippi and in western Canada. 
Both of January's full Moons are Supermoons! These are the last of a trilogy of Supermoons which started in December of 2017.
See Bob Berman's viewing tips for January 31st Super Blue Moon Eclipse!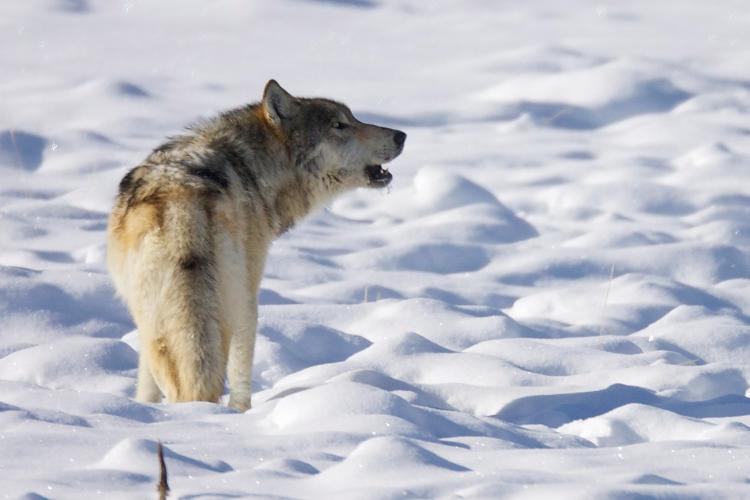 Moon Phases for January 2018
All dates and times are ET. See the Moon Phase Calendar for your city/state.
Full Moon: January 1, 9:24 P.M.

 

Last Quarter: January 8, 5:25 P.M.
New Moon: January 16, 9:17 P.M.

 

First Quarter: January 24, 5:20 P.M.
Full Moon: January 31, 8:27 A.M.
When is the next full Moon? See our Full Moon Dates chart.
Full Moon Names
In Native American and early Colonial times, the Full Moon for January was called the Full Wolf Moon. It appeared when wolves howled in hunger outside the villages.
Traditionally, the January Moon is also known as the Old Moon. To some Native American tribes, this was the Snow Moon, but most applied that name to the next Full Moon, in February.
See all Full Moon names and their meaning.
January Full Wolf Moon Video
Each month, we will explain the traditional names of the full Moon along with some fascinating Moon facts. In this video, learn about January's Full Wolf Moon. Click below to watch the video.
Best Days in January 2018
For Planting
Aboveground crops: 20, 21, 29, 30
Belowground crops: 10, 11
For Setting Eggs:
8, 9, 26, 27
For Fishing
1, 16–31
See al our Best Days for various activities.
Moon Folklore
A bright first Moon promises rain and a bountiful harvest; a red-tinted Moon means a dry year.
A growing Moon and a flowing tide are lucky times to marry.
A halo around the Moon predicts wet or stormy weather. 
Share your thoughts about this month's full Moons below! Learn about the rest of the year's full Moons!